Our Manufacturers are distributed by our valued Electronics Distributor partners shown below.
Arrow Electronics
90 East Halsey Road Suite 114 Parsippany, NJ 07054
973-560-3820
Arrow Electronics is a global provider of products, services and solutions to industrial and commercial users of electronic components and enterprise computing solutions, with 2008 sales of $16.8 billion. Headquartered in Melville, New York, Arrow serves as a supply channel partner for approximately 800 suppliers and 130,000 original equipment manufacturers, contract manufacturers and commercial customers through a global network of more than 340 locations in 53 countries and territories
http://www.arrow.com/about_arrow/index.html
Avnet Electronics
Parsippany, NJ
973-515-1570
One of the world's largest global distributors of electronic parts, enterprise computing and storage products and embedded subsystems, Avnet provides a vital link in the technology supply chain. Market needs and trends drive Avnet's product and services strategy, supported by a global infrastructure. Avnet brings a breadth and depth of service capabilities, such as supply-chain and design-chain services, logistics solutions, product assembly, device programming, computer system configuration and integration, and technical seminars – all in addition to its core distribution services. Through its innovative and entrepreneurial spirit, and its passion for customer service, Avnet assures customers and suppliers that they have chosen the right partner to accelerate their success.
http://www.avnet.com/home/
Digikey
Web Only
1-800-344-4539
Unique Business Philosophy It started in 1972 with an idea, a new concept in distribution. Today, Digi-Key Corporation is one of the fastest-growing electronic component distributors in the World. The stimulus for this growth is Digi-Key's customer-centered business philosophy. Simply stated, we provide the customer with the absolute best service possible.
http://www.digikey.com/
First Source Inc.

780 N. Cecil Road, Suite 101 Post Falls, Idaho 83854
800-225-7434
Founded in 1985 by Kimberly Rohde, First Source is a manufacturer's representative and stocking distributor, specializing in RF, Microwave, Lightwave and Millimeterwave components. First Source is a nationally certified, woman owned, small business, registered with the Department of Defense and listed on the CCR ProNet data base, (Duns #173800087). and has been HUB Zone Certified.
http://www.firstsourceinc.com/
Future Electronics
Parsippany Place 959 Rt. 46 E Parsippany NJ, 07054
973-299-0400
More Than a Distribution Company We are a world-class leader and innovator in the distribution and marketing of semiconductors and passive, interconnect and electro-mechanical components. We operate in 169 locations in 41 countries in the Americas, Europe and Asia. More Than Electronic Components Our most valuable asset is our people. The Future team worldwide are recruited from diverse backgrounds. Our strength is their knowledge, enthusiasm and experience. Our people have a common philosophy – Delight the Customer®. We are the only electronic components distribution company to provide 24-hour product marketing capability and expertise to our worldwide customer base. Having served the electronics industry for 40 years, Future Electronics is uniquely positioned as the only truly global distributor of electronic components supporting customers of all sizes worldwide. We are continuously introducing new innovative programs, leading edge technology, superior service and a design-in focus through our Advanced Engineering program.
http://www.futureelectronics.com/en/Pages/index.aspx
Microwave Components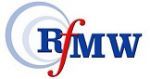 90 Great Oaks Blvd. Suite 107 San Jose, CA 95119
1-877-367-7369
Welcome to RFMW Ltd., the premier RF & Microwave specialty distributor created to support your component selection, technical design and fulfillment needs. From antenna to baseband, RFMW is your source.
http://www.rfmw.com/PortalMain.aspx
Mouser Electronics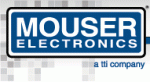 1000 North Main Street Mansfield, TX 76063-1514
(800) 346-6873
Mouser Electronics, Inc. is an electronic component distributor, focused on the rapid introduction of new products and technologies to electronic design engineers. Mouser.com features over a million products online from more than 390 manufacturers. Mouser's 2,128+ page catalog is published every 90 days, providing designers with up-to-date data on the components now available for the next generation of electronic devices. Mouser ships globally to over 280,000 customers in 170 countries from its 432,000 sq. ft. state-of-the-art facility in Mansfield, Texas.
http://www.mouser.com/
Newark Electronics
Newark P.O.Box 94151 Palatine, IL 60094-4151
800-463-9275
Chicago-based Newark is part of the global Premier Farnell Group, and a leading, multi-channel, high-service electronics distributor supporting millions of engineers and purchasing professionals across the Americas. We offer the broadest selection of components and test equipment and most comprehensive technical information for design engineers and maintenance professionals throughout the US, Canada and Mexico. However you do business with us–through our world-class website, contact center, branch network or dedicated field sales force–we are dedicated to making your experience the best in the business.
http://www.newark.com/